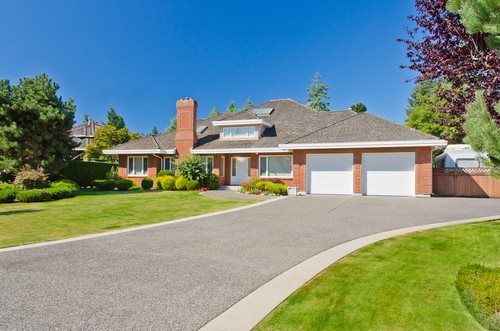 When neighbors first noticed people entering the house that had recently been bought in their Chino Hills, California neighborhood, they noticed something immediately: the women tended to be Chinese and very heavily pregnant. The large mansions in the residential area were used only as homes—what business could all the women entering and leaving the house at odd times be doing there?
The answer, as it turned out, had to do with United States citizenship. The mansion in the quiet California neighborhood was serving as a maternity hotel, allowing Chinese citizens to have their children in the United States so that the child would automatically be an American citizen by birthright.
The seven bedroom mansion is apparently linked to a website that offers women a chance to have an American child for prices ranging up to $15,000. Chino Hills residents are outraged by the business, which they describe as birth tourism and claim is illegal according to the zoning code that applies to the residence.
The mayor of Chino Hills, Art Bennett, has announced that the city has issued a cease and desist order to the people running the maternity hotel. According to Bennett, hotels may not be run inside a normal residential home without proper permitting, which the home in question had not obtained or sought.
Sites that encourage wealthy women in other countries to give birth in the United States are not new. According to abcnews.com, birthing tourism is on the upswing and is expected to continue. Some websites advertise that as soon as the child born in the United States has turned 21, immigration laws allow them to sponsor their remaining family members for permanent residency and eventually citizenship.
Chinese citizens in the economic elite are also interested in sending their children to United States universities and colleges without incurring expensive additional tuition due to their status as foreign citizens. Most United States colleges charge $5,000-15,000 more per year for foreign student tuition.
The website that ran the Chino Hills maternity mansion even went so far as to suggest ways for heavily pregnant women to hide their pregnancies from United States customs officials, to avoid being sent back home. Their tactics included wearing very loose fitting clothing and having bags or accessories that worked to disguise the large pregnant belly.
In addition to Chinese birthing tourism, similar birthing hotels have opened for clientele from all over Asia and Eastern Europe. These tend to be clustered in major United States cities with easy airport access.
Sources: abcnews.com, examiner.com
Comments
comments