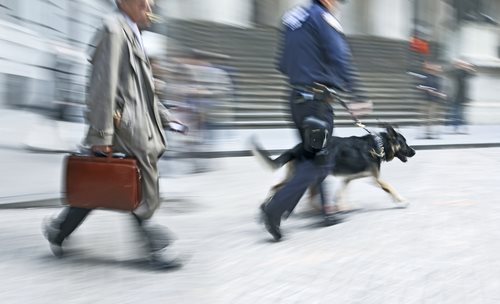 On October 3, 2012, the U.S. Department of Justice announced that a former corrections officer, Demetrio Juan Gonzales, at the Bernalillo County Metropolitan Detention Center pleaded guilty to violating the civil rights of a person in his custody. Gonzales pleaded to sticking then choking a victim in the shower room and dress-out of the Metropolitan Detention Center.
According to court documents, Gonzales was assigned to the Receiving Discharge Transfer (RDT) Unit at the MDC during the morning hours of December 21, 2011. This is the area where inmates are booked after they are arrested. Gonzales was in charge of photographic and fingerprinting.
The victim was arrested for a DUI, and during the booking process, he was not cooperating—although he never made a physical threat to anyone. The court documents show that Gonzales become angry and escorted the victim over to the shower room and dress-out area where he knew there were no surveillance cameras.
The victim had marks on his neck the next day that indicated Gonzalez beat and choked him. Because of his action, Gonzalez faces a maximum penalty of 10 year in prison. He is currently on supervised release until his hearing.
Other MDC correction officers were also indicted for charged that related to the same incident. The defendants are Kevin Casaus and Matthew Pendley. Causas was accused of violating the civil rights of the victim after he shoved and struck the victim. He then proceeded to make false statements to the Bernalillo County Sheriff's Office. Matthew Pendley is charged with obstruction of justice for making false statements and tampering with evidence after he cleaned up the blood from the shower room and dress-out area.
The case was investigated by the FBI's Albuquerque Division. Assistant U.S. Attorney Mark T. Baker and Trial Attorney Fara Gold prosecuted the case.
Source: Federal Bureau of Investigation
Comments
comments