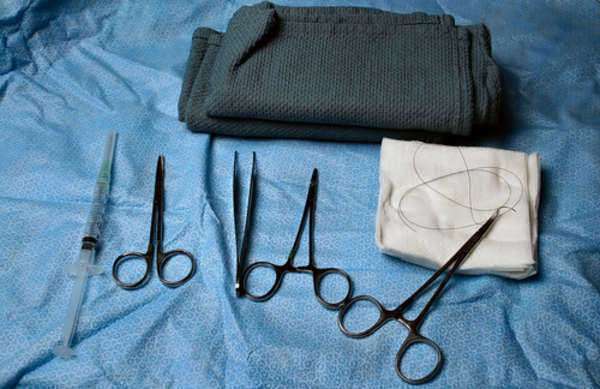 Mississippi, one of several U.S. states with only one remaining abortion clinic, goes to court this week to argue in favor of its most recent abortion restrictions. If enacted, the restrictions (commonly referred to by supporters as TRAP, or Targeted Regulation of Abortion Providers) would almost certainly shut down the last abortion clinic in the state, making Mississippi the only U.S. state without any abortion clinics whatsoever.
According to the new state law, all people performing an abortion must be board certified obstetricians and gynecologists. In some other states, nurse practitioners and general practice doctors are allowed to perform abortion procedures, which are generally considered to be safe and very simple surgery in the first trimester.
While the clinic could comply with this regulation, the second part of the law makes compliance all but impossible. The regulations call for all doctors working in abortion clinics to have admitting privileges at a hospital near to their clinic.
In Mississippi, as in North Dakota and other states with few clinics left and politically hostile environments, abortion providers prefer flying in from out of state. This allows them to live in an area where residents are less likely to harass them or their families. However, it also prevents them from obtaining admitting privileges.
The continuing restrictions against abortion providers were challenged by the abortion clinic, and a federal court will hear an appeal in the case this week. According to the clinic's owners, no abortion clinic in the state would be able to meet the onerous new requirements. Because of this, the laws essentially ban first trimester abortions in the state of Mississippi, a state of affairs forbidden by the United States Supreme Court since its decision in Roe v. Wade.
Targeted Restrictions on Abortion Providers have also been used in several other states. One of the biggest recent cases has involved new Virginia legislation that created new building standards for abortion clinics. None of the state's ten abortion clinics are likely to be able to meet the standards in time, and many of the standards are not related in any way to patient care or medical outcomes.
The appeals court decision in this case may lead to a Supreme Court case regarding TRAP regulations. It is likely that the Supreme Court will have to draw a line somewhere in order to maintain the precedent on abortion set by previous Supreme Court rulings.
Comments
comments